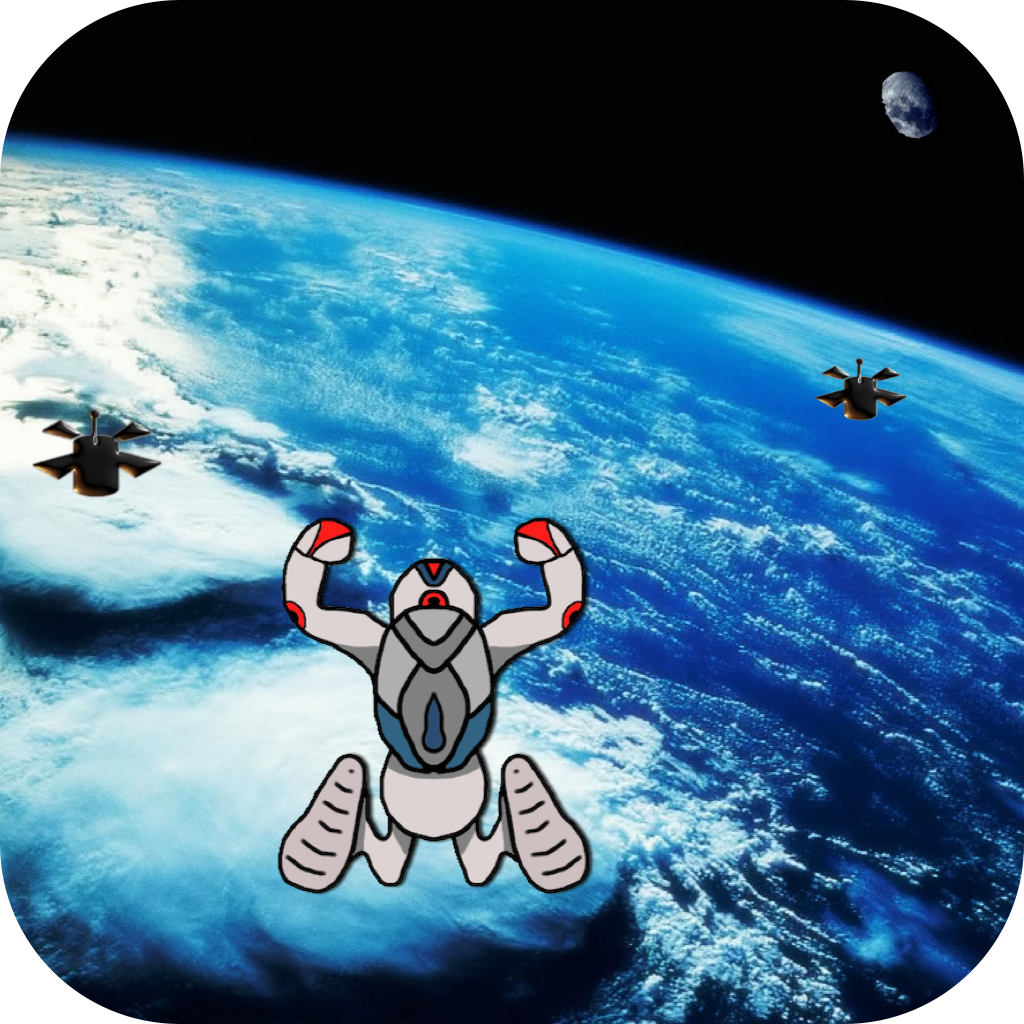 May 23, 2017:  Apple has removed StratoJump from the App Store.  We are currently looking into the issue.
StratoJump is now available from the App Store for just $0.99!  Search for "StratoJump" from an iOS device in the App Store or download it via the provided link!
https://itunes.apple.com/us/app/stratojump/id576287520?ls=1&mt=8
Take a plunge from the stratosphere, reach for the stars, avoid the rockets and satellites, and survive as long as possible.
Tilt your device to make the the jumper grab the stars and avoid the obstacles.  How long can you survive?  Achieve the highest score possible and compete with others on Game Center.
FEATURES:
* Smooth tilt-controls
* Game Center leaderboards and achievements
* Fast paced game play
* Universal app!  Works on iPhone, iPod Touch, iPad, and iPad Mini
Check out the StratoJump preview video on YouTube.  
http://www.youtube.com/watch?v=JMfkdrSHBBQ